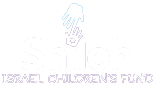 HE WAS SHOT AND HIT BY 2 BULLETS…
This is Sarah's story…
 My son, Avi, was just like any other 12-year-old boy. He loved the outdoors and loved to play with friends. And when he went on a nature hike with some friends, Avi should have returned home with a smile… or at least he should have come home… smile or not.
But he didn't.
Instead, Avi was on his way to the hospital. Islamic terrorists saw my son walking with his friends in the forest and began shooting at them – Avi was hit with two bullets.
One went through his stomach and narrowly missed his spine. The other made a direct hit to his kidney.
After time in the hospital and many surgeries, Avi finally made a slow and steady recovery. Today Avi is, thank God, physically healthy. But the emotional trauma was too much for him to bear.
The happy boy I once knew became withdrawn and depressed. Nightmares woke him in a cold sweat. He refused to go outside or to school. I didn't know what to do.
The emotional trauma didn't stop at Avi.
My other children were terrified. They saw the effects of the terror attack on their brother and were worried he wouldn't make it. They also saw me, their usually strong mother, constantly break down in tears.
I knew we needed help.
Thankfully, we found the Shiloh Israel Children's Fund.
The Shiloh Israel Children's Fund was there for us. They were there for Avi and all of my other children. They gave us life again.
The Shiloh Israel Children's Fund provides vital services and programs to traumatized children living in Israel. They offer one-on-one counseling, group therapy, art and music therapy, and more. The staff is compassionate and experienced, and they have helped my son Avi recover from his emotional trauma and become the happy young man he is today.
We are eternally grateful to the Shiloh Israel Children's Fund. We cannot begin to imagine what our lives would be like today without their help.
Please join me in supporting Shiloh Israel Children's Fund to help the thousands of children in Judea and Samaria traumatized by terror.
Click below to donate.
Thank you for your support,
Sarah
——————————
HELP US IN OUR MISSION – TO HELP CHILDREN IMPACTED BY TERROR
 The extensive treatment children need to heal from their past traumas can be expensive. Many Israeli families cannot afford the help they desperately need for their children. We need your help to give these children the therapies they need to get their childhood back.
Donate today and give children affected by terror the future they deserve.
Shiloh Israel Children's Fund P.O. Box 880408 Boca Raton, FL 33488
Shiloh Israel Children's Fund is a 501(c)3 and donations are tax deductible