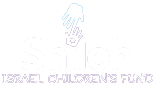 WHEN GOD TALKS TO YOU, DO YOU LISTEN?
The other day I was looking through my archives and found a great video, and I thought: "WOW, I need to share this."
In 2016, I sat down with Holly Cobb from a Christian television show to talk about:
My service as the Mayor of Shiloh
How every child in Shiloh has been affected by terror
Why the peace process in Israel hasn't worked yet
Terror in Israel
And so much more
The video is about thirty minutes long, but I promise, it's worth every second. If any of this sounds interesting to you, I highly recommend you watch this video.
Thank you for your support,
David Rubin
——————————
HELP US IN OUR MISSION – TO HELP CHILDREN IMPACTED BY TERROR
 The extensive treatment children need to heal from their past traumas can be expensive. Many Israeli families cannot afford the help they desperately need for their children. We need your help to give these children the therapies they need to get their childhood back.
Donate today and give children affected by terror the future they deserve.
Shiloh Israel Children's Fund P.O. Box 880408 Boca Raton, FL 33488
Shiloh Israel Children's Fund is a 501(c)3 and donations are tax deductible