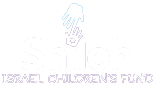 HOW I SURVIVED THE NIGHT A TERRORIST SHOT MY CAR (AND WHAT HAPPENED TO MY SON)
How'd you like the virtual tour of Shiloh?
The rich history of ancient Shiloh is breathtaking. For hundreds of years, Shiloh, the heart of Biblical Israel, was the gathering place for the Tribes of Israel, the very center of spiritual connection to God. Today, Shiloh has entered the hearts of millions, calling on people from near and far to come together and connect to God and each other.
Luckily, I get to call Shiloh home and have been for the past twenty years. But Shiloh is also where I discovered hope and healing out of terror.
Here's my story…
More than 20 years ago, I drove back from Jerusalem to our home in Shiloh, in the Biblical Heartland of Israel. My 3-year-old son was sitting behind me in the baby seat.
Halfway home, our car was attacked with a massive hail of bullets from Islamic terrorists on the other side of the road.
I was shot in the leg, and blood immediately started pouring out. I quickly tried to get us to safety, but our car wouldn't start, and the heartless terrorists were still firing.
I looked back to see if my son was okay, and he looked like he'd been trying to scream, but no sound came out. I figured he was in shock, and I resumed my efforts to get the car to start.
With no time to lose, the car suddenly started, and I drove at top speed to the next community, where I hoped to find an ambulance.
However, after we reached the entrance to that town, we discovered…
…that my son had been shot. And wounded. In the head.
Miraculously…my boy survived. The bullet had missed his brain stem by one millimeter.
This was just the beginning of our journey, but I'll save the rest for the next email. Be on the lookout over the next couple of days to hear the rest of our story.
Thank you,
David Rubin
——————————
HELP US IN OUR MISSION – TO HELP CHILDREN IMPACTED BY TERROR
 The extensive treatment children need to heal from their past traumas can be expensive. Many Israeli families cannot afford the help they desperately need for their children. We need your help to give these children the therapies they need to get their childhood back.
Donate today and give children affected by terror the future they deserve.
Shiloh Israel Children's Fund P.O. Box 880408 Boca Raton, FL 33488
Shiloh Israel Children's Fund is a 501(c)3 and donations are tax deductible