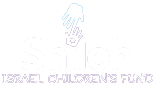 When a child is affected by terror, they lose their childhood.
GIVE THESE CHILDREN THEIR CHILDHOOD BACK BY SPONSORING LIFE-CHANGING THERAPIES
Thousands of Israeli children suffer daily from the traumatizing effects of Islamic terror. The trauma they have experienced has destroyed their childhood.
There's hope, though—you can help give them their childhood back.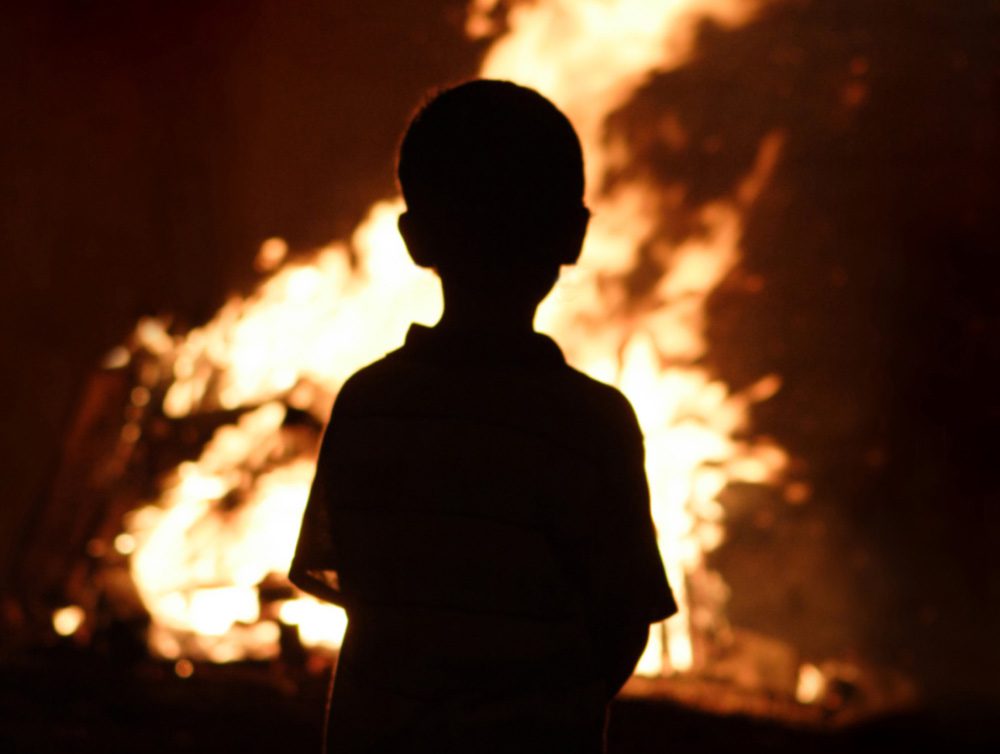 Daily life is a constant reminder of their past traumas.
Imagine every time a door shuts, a car drives by, or simply shopping at the supermarket is a reminder of your darkest and most traumatic life experiences. Children affected by terror live this horrifying reality. Every Day.
Give children affected by terror the gift of a childhood.
At Shiloh Israel Children's Fund, we work day and night to heal children affected by terror. At our center, we offer music therapy, horseback riding therapy, art therapy, therapeutic petting zoos, a multi-sensory safe room, physical and occupational therapy, and so many more vital services. These services help children affected by terror heal from their past wounds and help them be children again.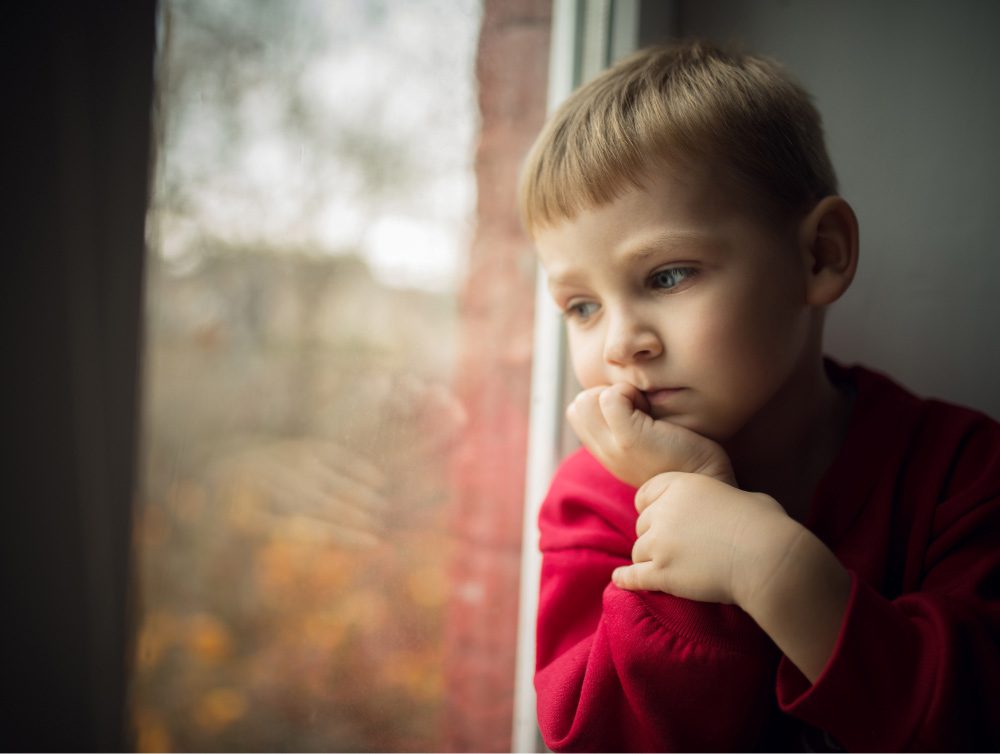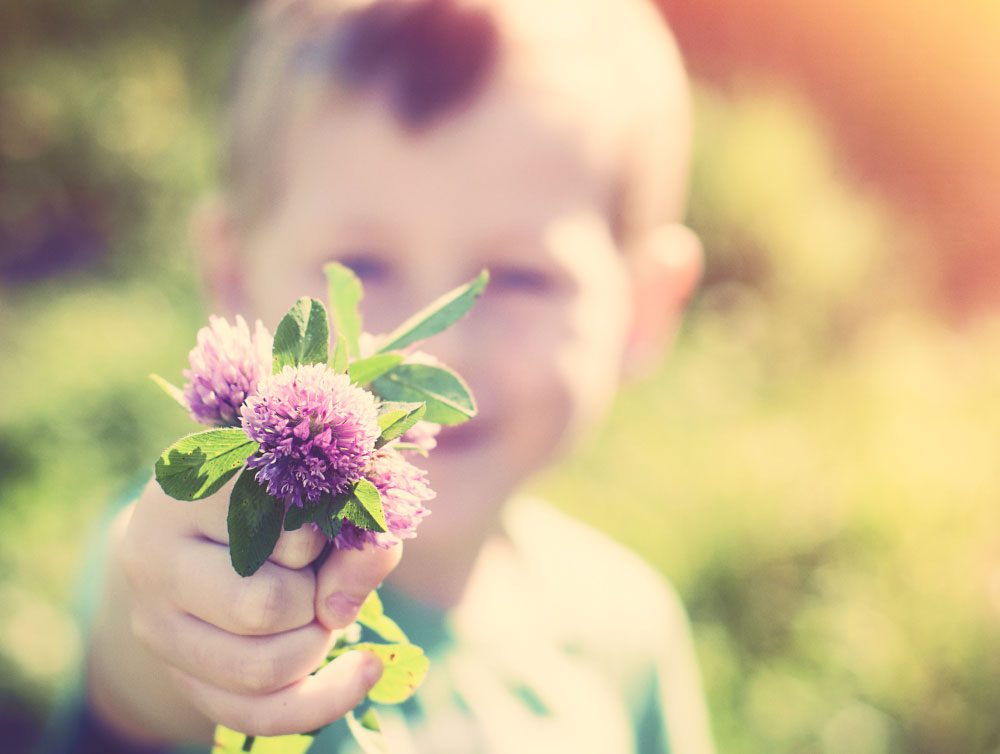 After all the pain, loss, and trauma these children have been through, they would still rather give back.
They're not interested in dwelling on the past. They're healing their wounds and focused on building a better future, not just for themselves but for the world. This is all thanks to the support of people like you, who have enabled us to heal thousands of Israeli children affected by terror. Now, we need your support to help even more children.
The children of Israel want to give back, can you?
The extensive treatment children need to heal from their past traumas can be expensive. Many Israeli families cannot afford the help they desperately need for their children. We need your help to give these children the therapies they need to get their childhood back.
Donate today and give children affected by terror the future they deserve.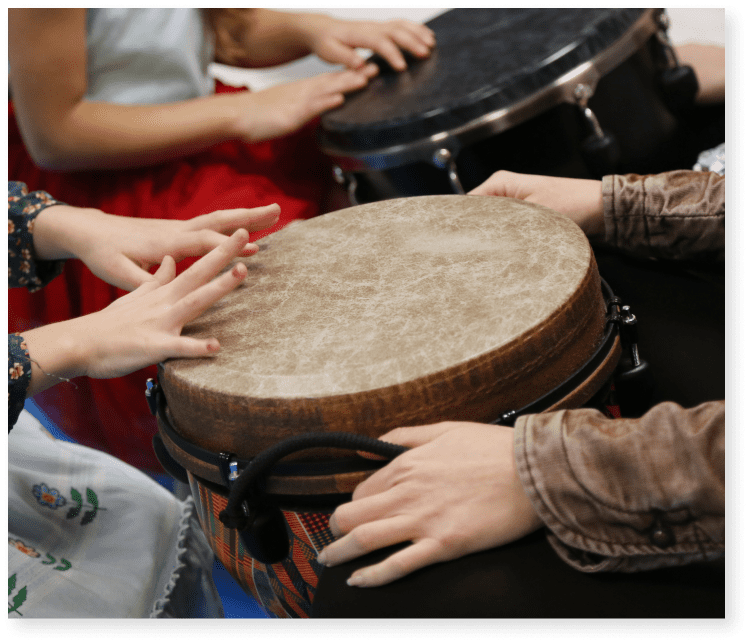 Music, Movement
& Art
Children's post-traumatic stress disorder cannot be treated as one would treat that of an adult. In our work with child victims of terrorism, the tools of music, movement, and art have succeeded in opening doors through which therapists can enter a child's world and help him or her confront the pain in a practical and relevant way.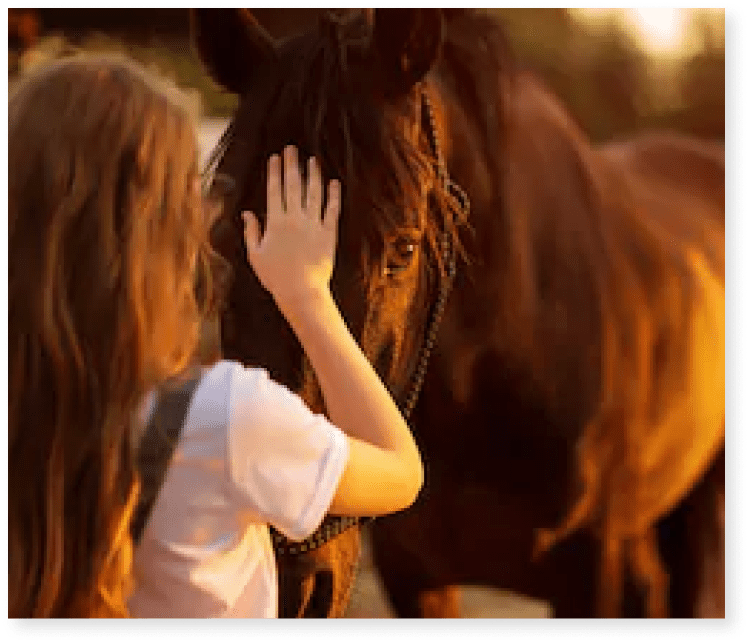 Therapeutic
Horseback Riding
The "Ranch on the Hill" is a horse ranch in Givat Harel that offers horseback riding therapy to children and youth, established after the murder of 18 year old Harel Bin Nun in a terrorist ambush. Certified instructors provide an empathetic approach that is necessary for special-needs children who are significantly helped by horseback riding therapy. The Ranch on the Hill has a large riding corral, stables, and a small petting zoo that includes other animals.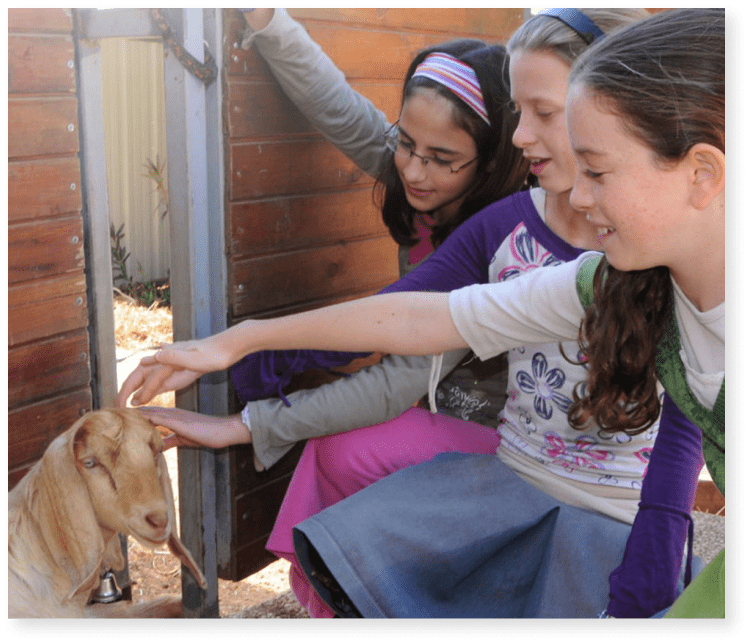 Therapeutic
petting zoo
One of the vital components of the Therapeutic Center is the acclaimed Petting Zoo. Started mainly as an educational and recreational vehicle, it has rapidly become a magnificent therapeutic haven for the children. In addition to its other uses, it is now being used for both informal and formal therapeutic treatments.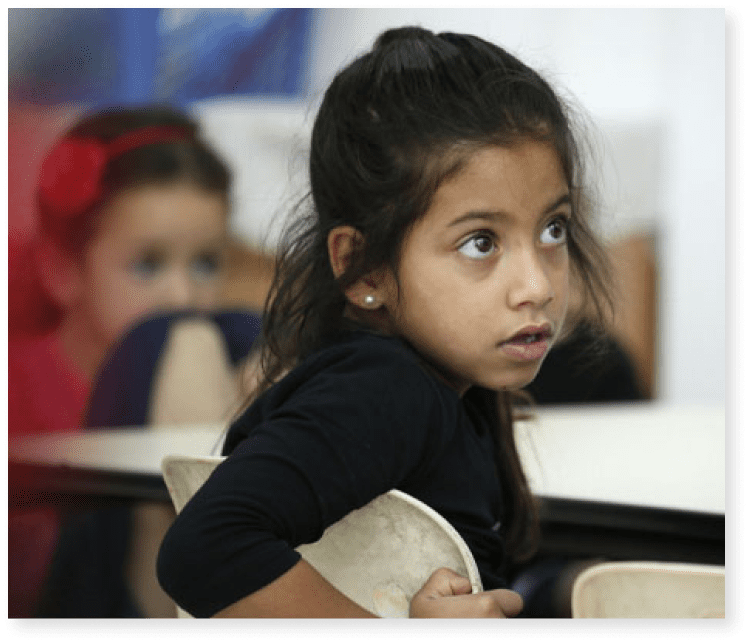 Educational
Programs
The many pressures that Israel faces today have caused massive cuts in educational funding to communities.
We have taken it upon ourselves to rise to the challenge of building state-of-the-art Math Rooms and Science Labs to give children the opportunity for hands-on learning and to focus on higher-level thinking skills.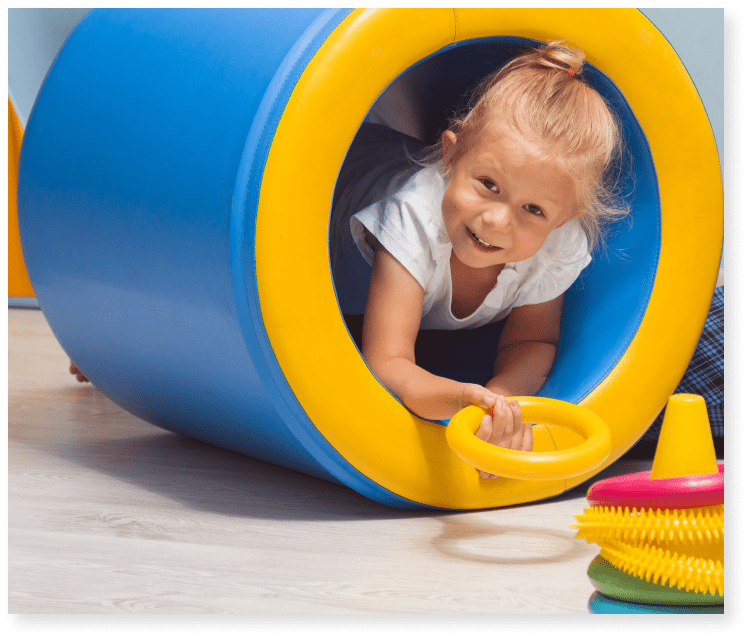 PHYSICAL, OCCUPATIONAL & SPEECH THERAPY
We treat children with developmental delays, gross, and/or fine motor difficulties.In addition, we provide treatment for speech, language, and handwriting issues; organizational problems; and long-term challenges such as Down syndrome and cerebral palsy.
Certified therapists work closely with school staff and parents to help the children, as they are all mainstreamed, so that they can learn alongside other children and fully achieve their potential.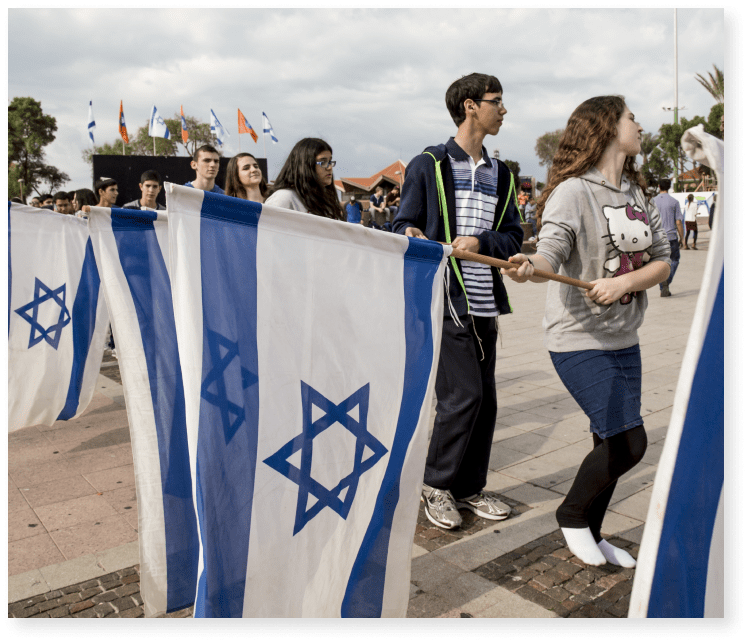 Youth
Programs
The pre-teenage and teenage youth group B'nei Akiva, similar to the Boy Scouts or Girl Scouts of America, receives no governmental or private funding for their programs in the communities of Shiloh.
This praiseworthy, mostly volunteer program, builds in our youth the strong religious Zionist values of love of the Land of Israel, love of God and His Torah, hard work, and acts of kindness. Because it is such a valuable program, we provide substantial support for the needs of this youth program.
Shiloh Israel Children's Fund P.O. Box 880408 Boca Raton, FL 33488
Shiloh Israel Children's Fund is a 501(c)3 and donations are tax deductible